Funding will go towards the purchase of 1044 Howard Street and expansion of their programs.
For immediate release:
Abigail Rivamonte Mesa
415-964-6120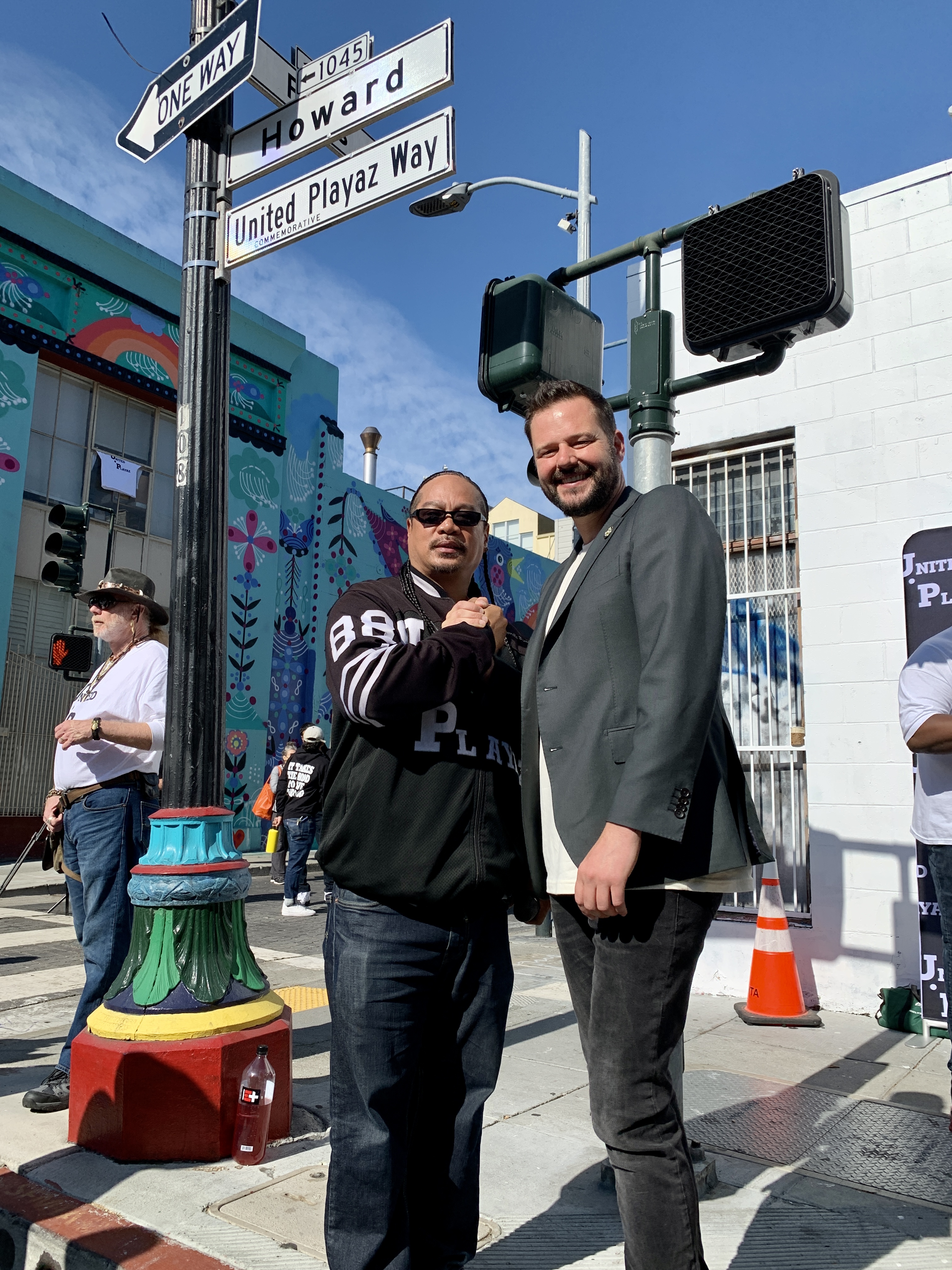 San Francisco - Today, Assemblymember Matt Haney (D-San Francisco) announced the procurement of $2 million in State funding for the United Playaz' purchase of 1044 Howard Street - a two storey building in San Francisco's SoMa District. United Playaz is a San Francisco-based violence prevention and youth development non-profit that was founded 27 years ago. The new building is adjacent to the current United Playaz building, and will allow the organization to expand its family literacy and adult re-entry programs. 
At the same event, Haney unveiled the name change of the 1000 Block of Howard Street to United Playaz Way - in honor of the organization's years of community building.
"With the cost of real estate in San Francisco, it's hard for community based organizations like United Playaz to find a permanent home and provide stability for the youth that they work with," said Assemblymember Haney. "It's important that organizations stay deeply rooted in the communities that they serve and purchasing this second building will ensure that United Playaz can continue to grow and provide a safe space for at-risk youth." 
Along with funding from the State, United Playaz received funds from The San Francisco Nonprofit Sustainability Initiative (NSI) and is working with Speaker Nancy Pelosi to secure Federal dollars to complete this purchase.
"United Playaz continues to be an example of what a dedicated organization can accomplish by uplifting San Francisco's youth, their families, and the entire community," said Senator Scott Wiener. "Since its inception, the clubhouse at 1038 Howard Street has transformed countless lives, and its impact will reverberate for generations to come. I applaud Assemblymember Haney's achievement in securing state funding to expand these life-changing services, and look forward to seeing many more years of United Playaz serving our community."
"It takes the 'hood to save the 'hood," said Rudy Corpuz, Founder and Executive Director of the United Playaz. 
"Youth from under-resourced communities need programs and services that guide them towards good jobs and healthy lifestyles," said Assembly Budget Chair Phil Ting (D-San Francisco). "I'm supportive of state funding that helps United Playaz reach more young people who deserve bright futures." 
On the name change of the block that the clubhouse sits on, Assemblymember Haney added, "The United Playaz clubhouse is such an anchor in this neighborhood so it's only fitting that we rename this block 'United Playaz Way' in honor of their incredible work and dedication to this city"
###