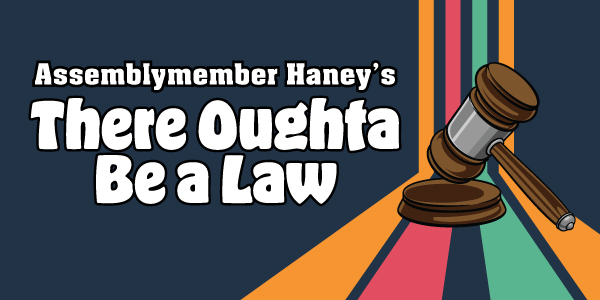 You're invited to participate in Assemblymember Haney's "There Oughta Be A Law." This program offers you the opportunity to propose new state legislation that will better the lives of 38.9 million Californians.
Why Your Ideas Matter to Us
San Francisco was one of the first cities in the country to allow residents to directly vote on laws, making voter engagement and participation a core aspect of being a San Franciscan. As your Assemblymember, I am committed to bringing the voices, comments, and concerns of constituents to the Capitol. Proposals can vary from local community improvements, statewide reform, entirely new policies, or revisions to existing laws. To apply, simply fill out the form below and submit your proposals. This is open to all AD 17 residents!